$25 Target Gift Card Giveaway
Hooray!  It's another giveaway on Cha Ching Queen!
This giveaway is sponsored by:
MB Squared Austin Web Development – website development and design, e-commerce, user interface, content management, mobile apps, search engine and social media optimization locally, nationwide, and internationally.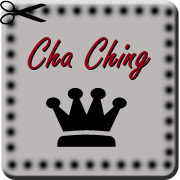 Cha Ching Queen is a money saving blog with coupons, deals, freebies, giveaways, and more… from a mom, young breast cancer survivor living in Austin, Texas.
Who loves Target?  Target is one of my favorite stores.  I love that you can find just about anything there.  I always go in for one thing and come out with a cart-load.
Remember you can get Target Printable Coupons  to save even more money.
Shop online at Target and get great deals as well.  Make sure you check the online Clearance section at Target regularly.  There are lots of great deals in there.  Check out all the current Target coupons and discounts. Target coupons and discounts for January 2013 – printable Target coupons, coupon codes, clearance deals, and other great discounts, free gift cards with certain purchases.
$25 Target Gift Card Giveaway – Enter for a chance to win a Target Gift Card
U.S. residents only.  Giveaway ends Feb. 15, 2013.
This giveaway is not associated with Twitter or Facebook.
Winning entries will be validated.
Winners will need to respond within 48 hours or risk forfeiting their prize. Prize/s may be re-awarded. After failed attempts to reach 3 winners the prize will be given away in a new giveaway.
Cha Ching Queen, MB Squared are not responsible for lost, stolen, or damaged prizes.

* Disclosure -

The FTC is cracking down hard.
So all of us bloggers are standing on guard.
You don't work for free
And neither do we.
So know that this post
Might bring some dough to me.

Changing deals and prices, you cannot rely
So check the cost before you buy.